July 24, 2006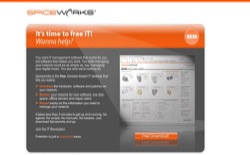 Spiceworks is the free, browser-based IT desktop that lets you easily:

* Inventory the hardware, software and patches on your network.
* Monitor your network for new software, low disk space, offline servers and rogue users.
* Report easily on the information you need to manage your network.