Slightly off-topic, but I stumbled upon this while taking a look at how betas are ranked at Alexa
quite a few apps doubled, trepled, quadrupled, even quintupled their Daily Reach persistently from one day to the other in the mid of April, take a look: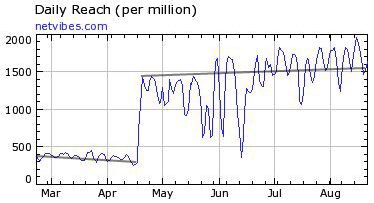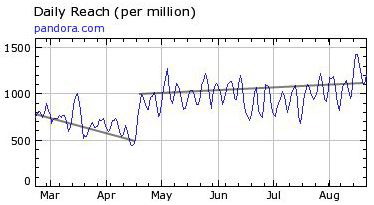 even a few blogs have been affected:
but not all sites have been (actually most haven't):
So what happened? Hysteric mass adoption of Web 2.0 technologies on a single day?? Puzzler.