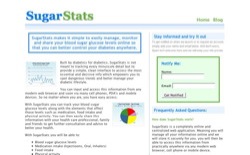 (To get notified on when we launch or to request an account, simply add your name and email below.)
SugarStats makes it simple to easily manage, monitor and share your blood sugar glucose levels online so that you can better control your diabetes anywhere.
update 1/1/2008:
SugarStats has been released.